With
mangozac
's railgun in my possession, I absolutely had to do something with it.
After reading

Agentarrow

's guide
, I figured I could copy some of his ideas and add my own techniques (and by "techniques," I mean "figuring it out as I go along").
This is the body I plan on using for the Hammerhead, but I still need to do a lot of gap filing. The Railgun is held on simply by sticky tac, but I think it gets the point across.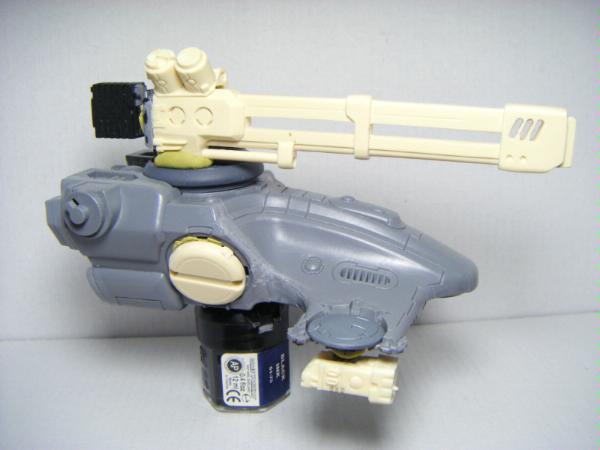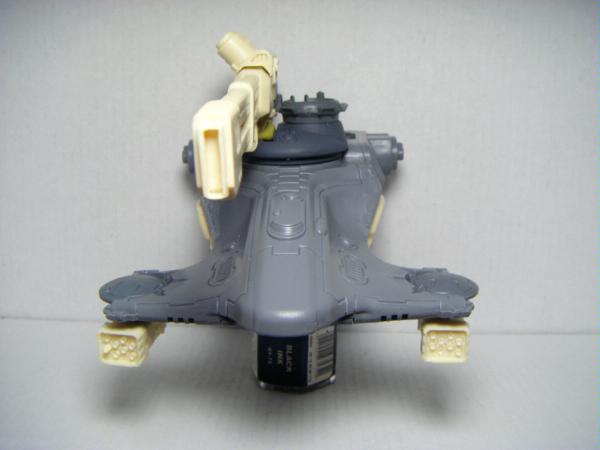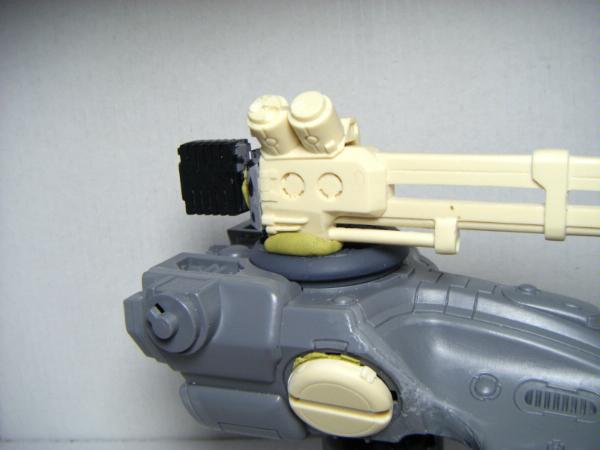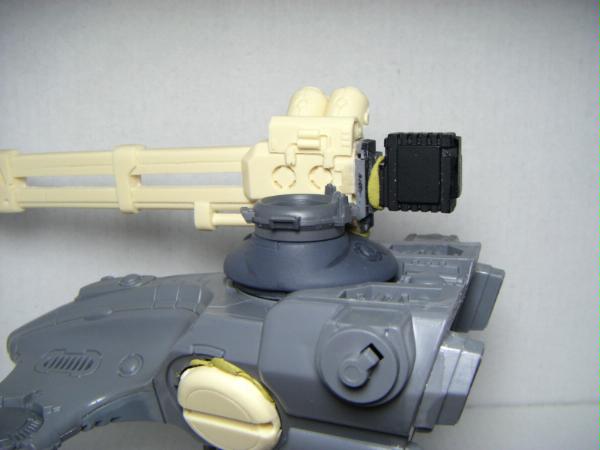 I like where it is going, but I am hesitant to attach it in the same way Agentarrow did. It's not that I thought his way was bad, but I just wanted to try something different. I thought about attaching the bottom of the gun to the turret itself like you see in the picture. But it is definitely lacking something there. Any thoughts on how to attach it to the main hull?
There is still gap filling to do, but as you can see, I attached the heat sink from the original Railgun and I even cut some square pieces from it to even out the back of the new Railgun (like a hunter, I use every piece of what I kill). The cylinders at the top are not the ones that I will be using. The one I'm using is drying after some superglue, so I used this backup one for the picture.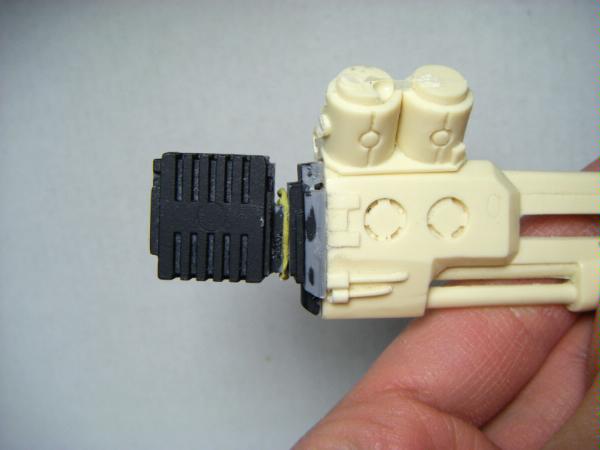 As for other things on the Hammerhead, I'm sure you'll notice the side panels/circles. These came with the kit and have yet to be cleaned up, but I was thinking about using them as new types of side armor. I'm not married to the idea, but I want to figure out a way to make the Hammerhead's armor look stronger. Anyone got any ideas for that? (I'm still waiting for those darn Koto sprues to arrive!
)
And here is my SMS idea!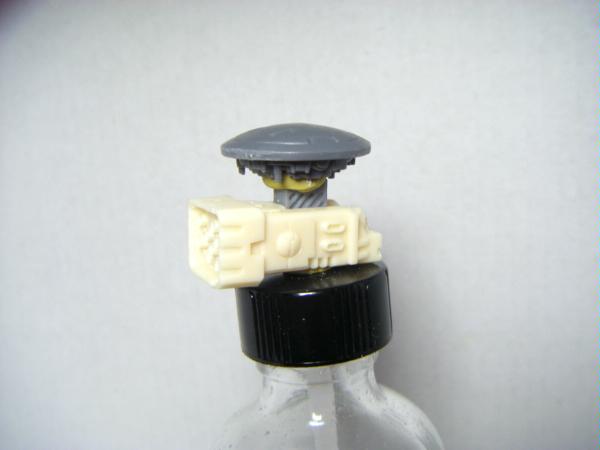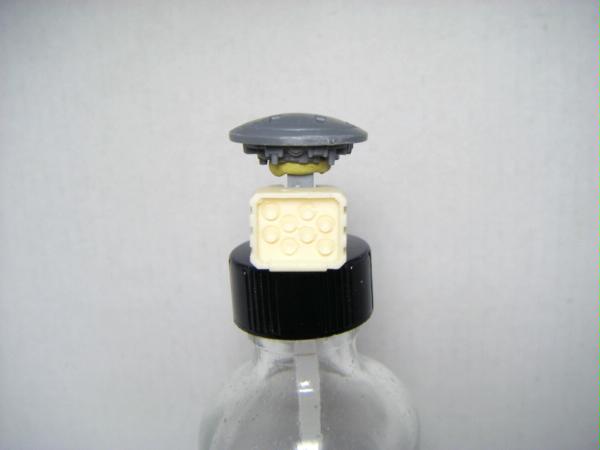 I have a bunch of these from my Broadsides, so I thought I'd use them as a beefier SMS system. The Drone half will definitely be spruced up a bit, but this will do for now. I plan on magnetizing the SMS so I can swap it out for the mangozac's Burst Cannon's (not pictured).
So what is the general consensus? Do you guys like the direction this is going in? What needs to be changed? Comments and criticisms always welcome!