Star wars miniature battles scale Tx-225 from rogue one.
Posted:
Tue Apr 25, 2017 10:17 am
I would like to share my to scale TX-225, this is the tracked version which i plan on casting so i can have multiples for either rpg's or playing SWMB. I can also convert the master to the hover version which i may do some time down the road.
TX-225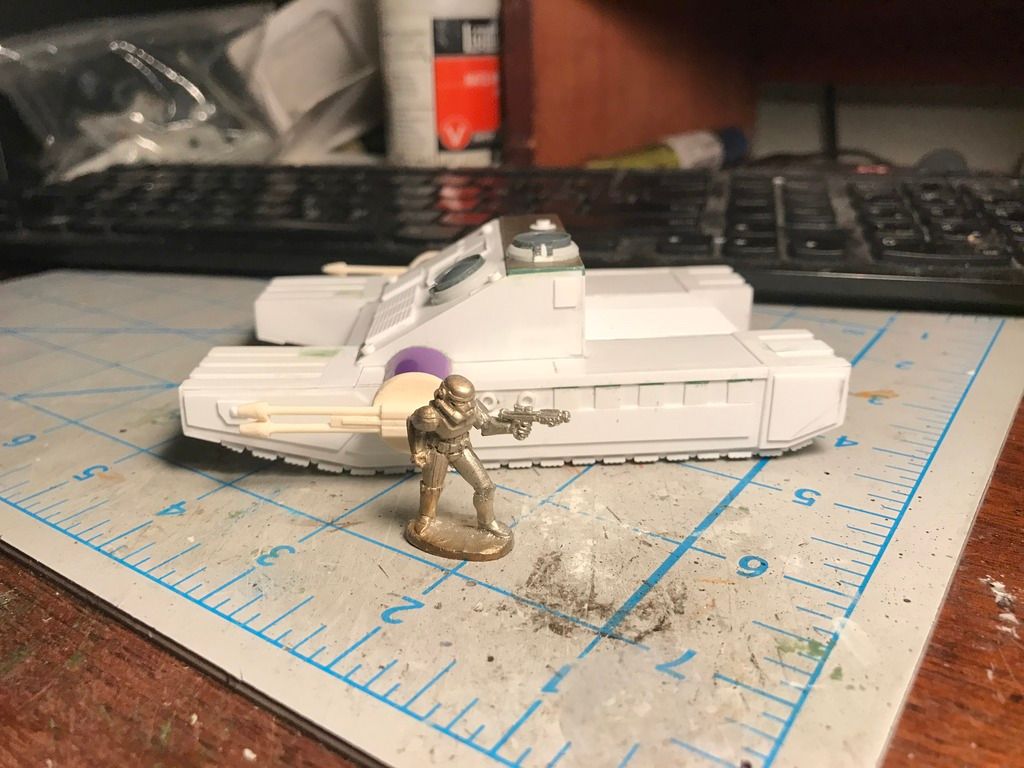 The treads where fun, hand cut each piece including the piece that separates each tread. Comments ideas, what to make next please dont be shy.
Thanks for looking,
Blind-